Precision whip guide bushings & accessories for gun barrel drilling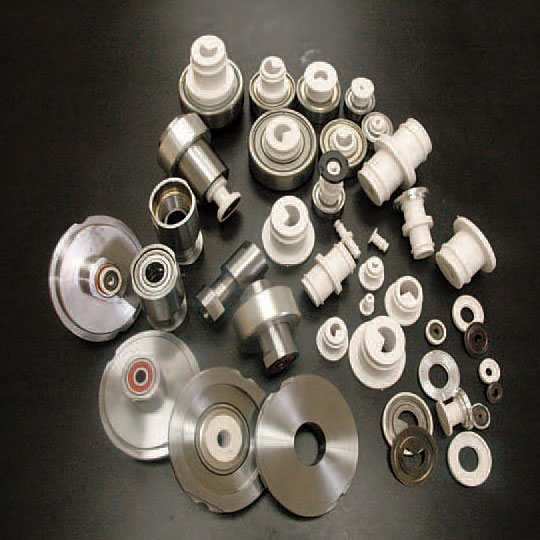 Gun drilling has always been a bit of a black art. Many of the best barrel makers do not share their knowledge about equipment, settings, or trade secrets on how they do it. Expertise in drilling and honing techniques and the proper equipment can make the difference between an average performing gun barrel and a highly accurate match-grade barrel. Whipguide.com has been selling specialty tools and educating other gun barrel manufacturers for over 20 years. You may not have heard of our name, but you know many of our clients as some of the premier gun makers in America. Our products are not just used for drilling gun barrels, other industries such as petroleum use our bushings and accessories to drill the straightest, most precise holes possible.
With time comes insight, and then innovation.
F.J. Feddersen is a renowned firearm barrel manufacturer in the United States with over 20 years of gun barrel expertise. F.J. Feddersen has pioneered and patented several specialty products specifically for the firearms industry including whip guide bushings, chip deflectors, stabilizers, and other accessories for gun drilling. Many of these products arose from problems F.J. Feddersen experienced in early production barrels. He knew there was a better way, and he spent countless years testing, perfecting, and patenting the solutions that he knew would work the best. F.J. Feddersen uses these whip guide bushings in the production of their record-setting 10-22™ rifle barrels, Glock™, and 1911 pistol barrels available at fjfeddersen.com
Over 20 Years of Gun Drilling Know-How
Through years of relentless testing and product innovation, F.J. Feddersen has compiled the knowledge to help their customers drill a better hole. Many common production questions are answered in our Frequently Asked Questions section. You can also contact us to troubleshoot your gun drilling scenario. We can suggest the best Whip Guide products for your situation.
Innovative Whip Guide Products for Gun Drilling
F.J. Feddersen's patented whip guide products not only make better gun barrels, but they do it faster and more efficiently. Doodads™, Doods™, Snap Ring Bushings, Stabilizers, and Gadgets™ are used by several large and small gun barrel manufacturers across the United States and around the world to streamline their production. Our Whip Guide products are proudly made in the United States.